Here we have it, a quick run-down on our brand-new products recently launched for the 2020 season.
---
TKS FLAT EX Pole Protectors - £99.99 RRP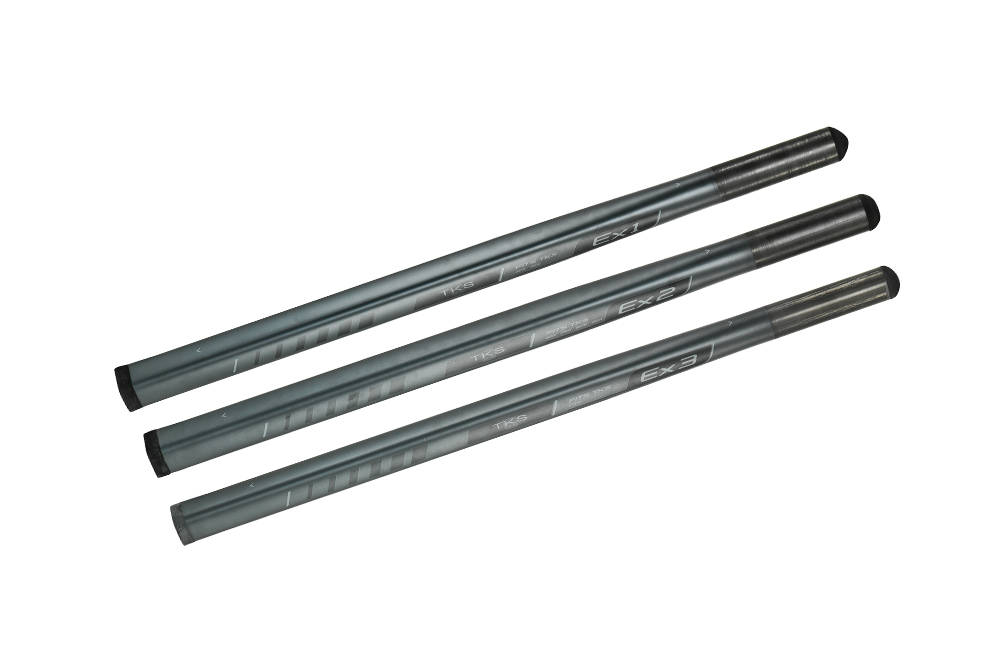 First up, we have an exciting addition for any TKS pole owner. The TKS FLAT EX Pole Protectors are designed for fishing shallow 'slapping' or long pole fishing. These flat pole protectors prevent the pole slipping from underneath your elbow when fishing long.
They are three types available:
Flat Ex Pole Protector 1 (Fits 401/501)
Flat Ex Pole Protector 2 (Fits 601/901)
Flat Ex Pole Protector 3 (Fits 1001)
---
1001 4.0m Landing Net Handle - £199.99 RRP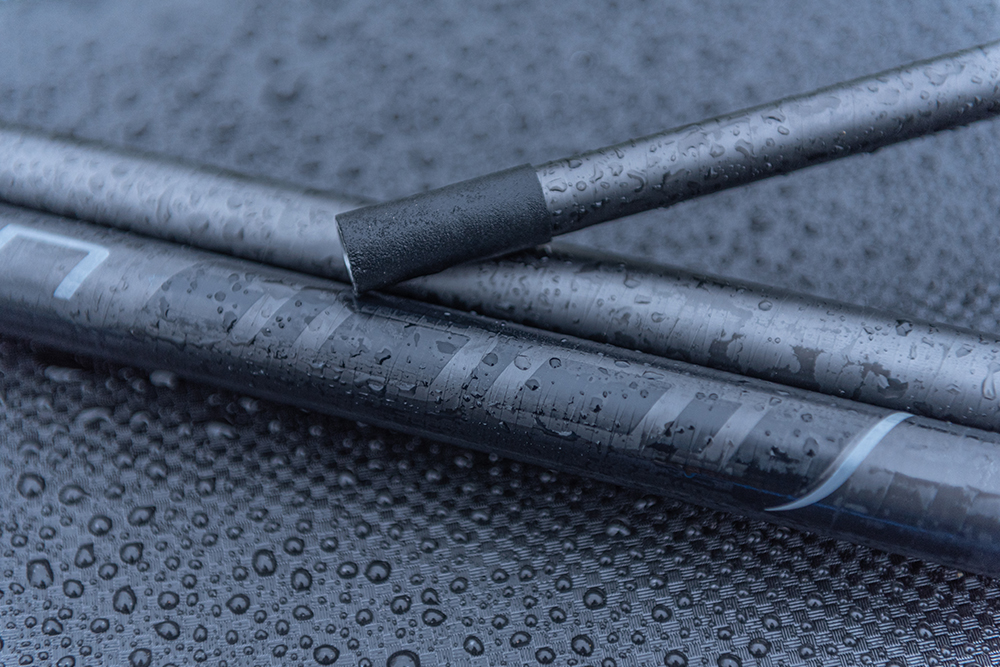 Next up is a real head turner! We have worked hard over the past year to produce one of the lightest, strongest and thinnest landing net handles on the market.
Using the same technology from the TKS 1001 pole, we have now produced, possibly, the best landing net handle ever made.
Ultra slim (only 26.7mm at the butt)
Ultra-rigid, ultra-strong, ultra-light
Nickel coated, brass pinned thread
---
Reversible Pole Supports - £69.99 RRP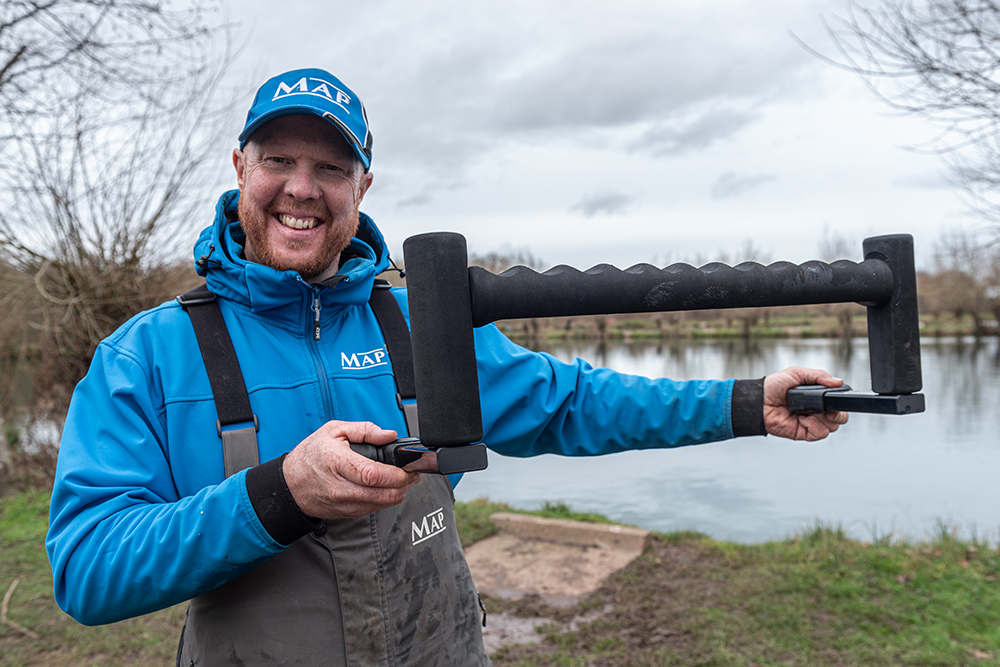 Designed to fit both 30mm and 36mm legged seat boxes, these reversible pole supports are ultra-rigid, allowing pole positioning to be absolutely perfect. Featuring a reversible central foam bar, they can be rotated to either a smooth side which is ideal for rivers and a rippled side for when you need to hold your pole stationary.
---
Dual Luggage – from £7.99 RRP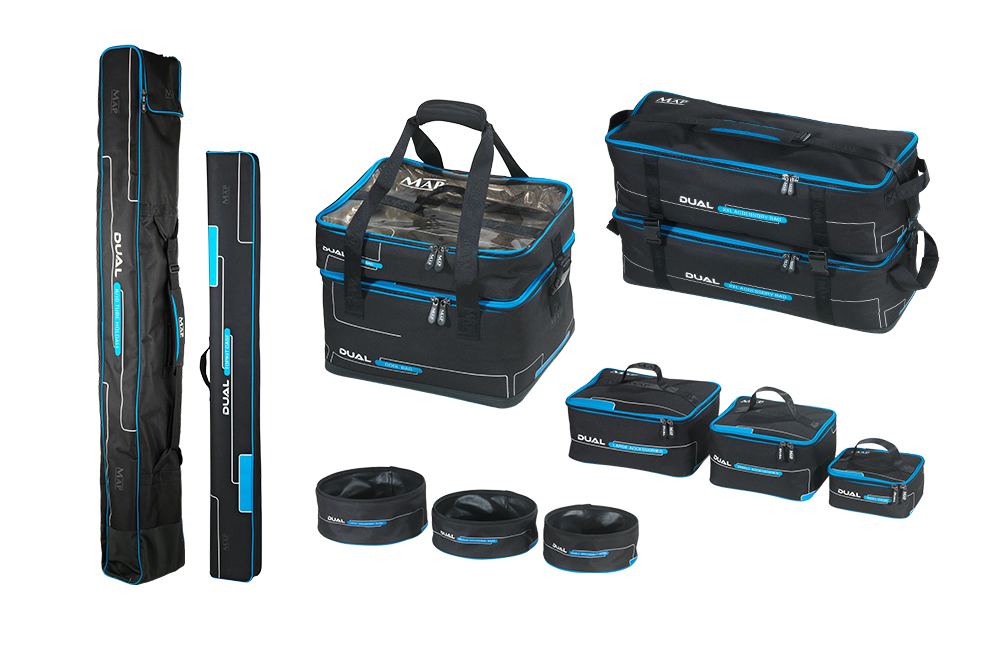 For 2020, we have released a whole new range of Dual luggage which features everything from groundbait bowls to Holdalls and everything in between. The range is made from an ultra-tough 1200 denier material and features heavy duty zips and reinforced bases.
(More releases due later this year.)
---
Big Bore Power Kits - from £59.99 RRP

With more and more anglers using bigger hollow elastics we have now designed Big Bore Power Kits with a bigger internal bore (4.8mm bush), so that big hollow elastics can be used with ease.
---
Big Bore – One Piece Edge Kits - £49.99 RRP

Our extremely popular one-piece kits have now also been 'beefed' up to produce an even stronger kit, designed specifically for margin fishing. This one-piece kit features a large bore and is pre-fitted with a 4.8mm internal bush and side puller.
---
Parabolix 13ft Light & Medium Float Rods - £225 RRP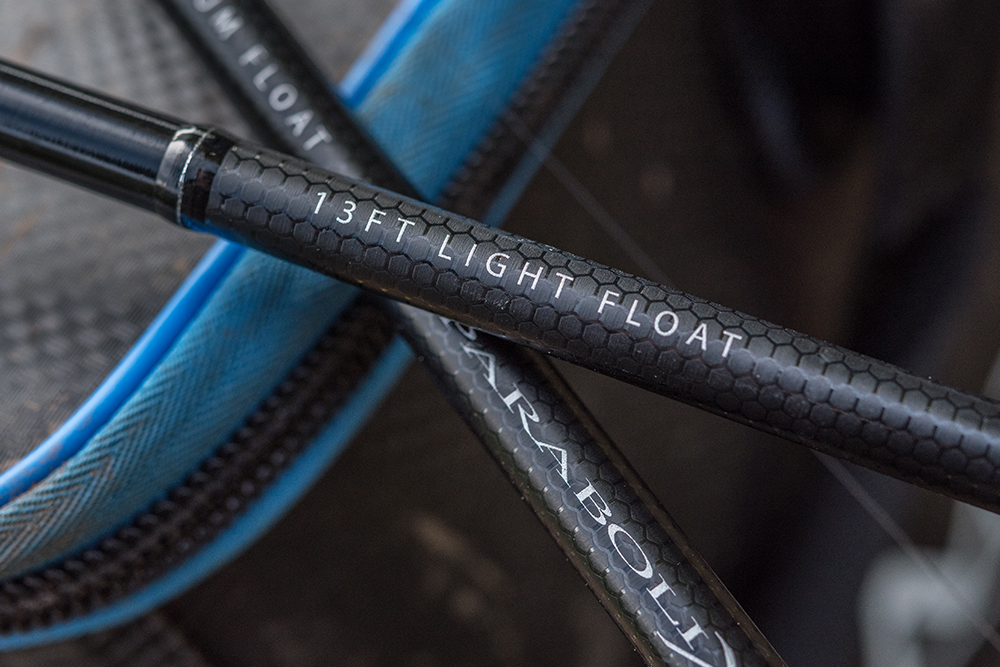 We've been missing a 13ft float rod in the range for some time, but fear not, we now have not one but two! The light version is ideal for targeting silvers and F1s on the waggler whilst the medium is more suited to taming larger fish on either stillwaters or small rivers.
These ultra slim rods are a pleasure to use and have an incredible through action. They feature ultra-high modulus carbon, our unique handle design, Fuji reel seat and are supplied in padded rod sleeve with neoprene rod straps.
---
Parabolix 15ft Float Rods - £249.99 RRP

Following on from our latest additions to the Parabolix range, we have now added what we believe is the ultimate river rod!
This rod features all of the same cosmetics as the other rods in the range, an ultra slim blank, and an incredible through action that makes this rod a must have for any river angler.
---
Parabolix 12' 9'' SUV Distance Feeder - £249.99 RRP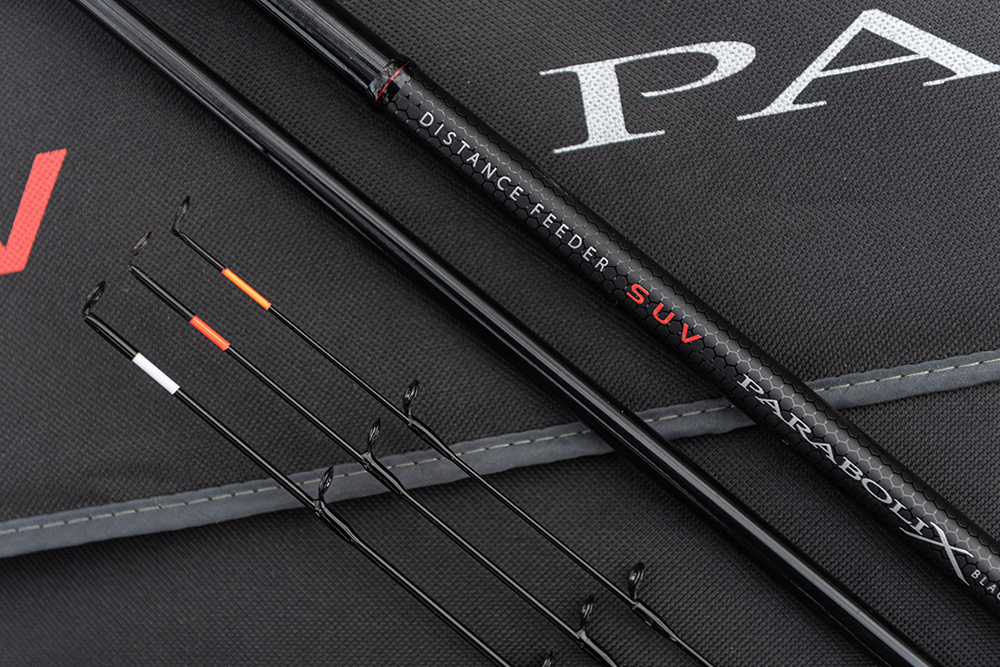 This is a beast of a rod that will handle anything you can throw at it casting wise. If you require a rod for fishing at extreme distances, then look no further than this!
This rod will comfortably cast up to 100g+ and is supplied with 3oz, 4oz and 5oz carbon tips.
---
Parabolix 10ft SUV Feeder - £199.99 RRP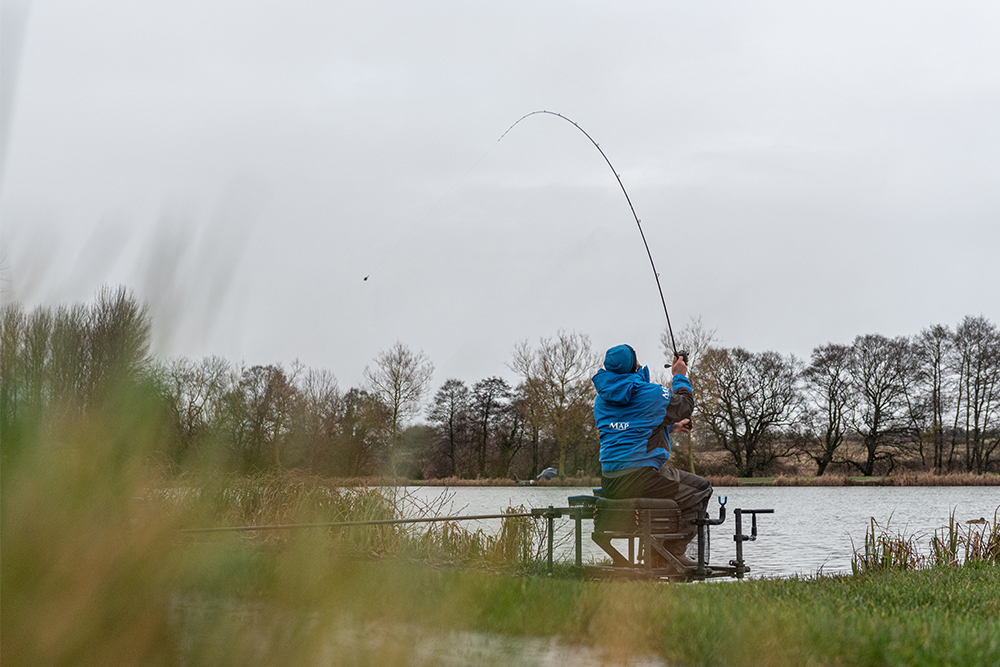 20% more powerful than the original 10ft Parabolix Feeder rod, this little gem is the ultimate short method rod for commercial fisheries.
This rod is supplied with 0.5oz, 1.0oz and 1.5oz carbon tips and like all of our Parabolix rods comes supplied in a padded sleeve with neoprene rod wraps.
---
1001 10.2m Margin Pole - £499.99 RRP

Want the best margin pole on the market? The 1001 margin is a beast of a margin pole and is fully interchangeable with the 16m 3G 1001 pole.
We have utilised the same materials and techniques, but have added a new resin, making this beast almost unbreakable!
Spares package includes:
Depth Markers on kits
Reinforced joints
Elastic rating 20
Supplied in pole holdall
12-month guarantee
1x V4 Power Kit
---
M600 6m Margin Pole £99.99 RRP

This ultra-slim margin pole has more power than you will ever need and the wall strength is simply incredible!
Top Kit pre fitted with a big bore PTFE bush and side puller
Reinforced joints
Elastic rating 20+
12-month guarantee