Knowing which pole is best for your needs and your budget can be tricky so we've created a handy list to help you decide.
Our 3G range comprises 10 'long' poles made over four mandrels, plus two power poles that are compatible and a standalone margin model.
You'll see that we've listed all spares that come in each pole package, even down to the mandrel the pole is made on so you can check compatibility between models.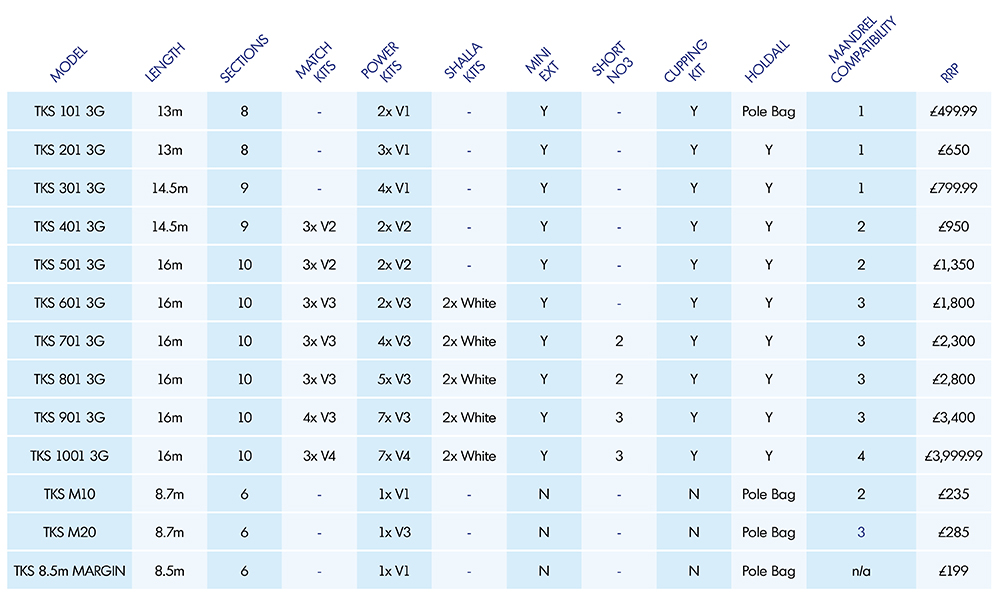 Every TKS 3G poles come supplied with a Depth Marker match kit fitted as standard.
If you have an older TKS 101-901 and you break a section, we will continue to offer a full range of spare sections that will be from our production run of 3G poles. Because of the shared mandrels that have been in use for previous generations, you can rest assured that if the worst does happen, you'll be able to get a fully compatible section to get you back up and running.
The full list of spares codes is listed on p13 of our PDF catalogue along with additonal spares such as top kits.