The Seal System range of EVA luggage has some exciting new additions that have been thoughtfully designed to offer a waterproof, lightweight, strong and durable luggage solution to meet every anglers tackle storage requirements.
Our range of Seal System EVA has been specifically designed with anglers in mind. Nowadays anglers generally find themselves carrying more and more tackle to cover every eventuality, so we have designed the range to be fully interchangeable, ensuring that no space is wasted.
---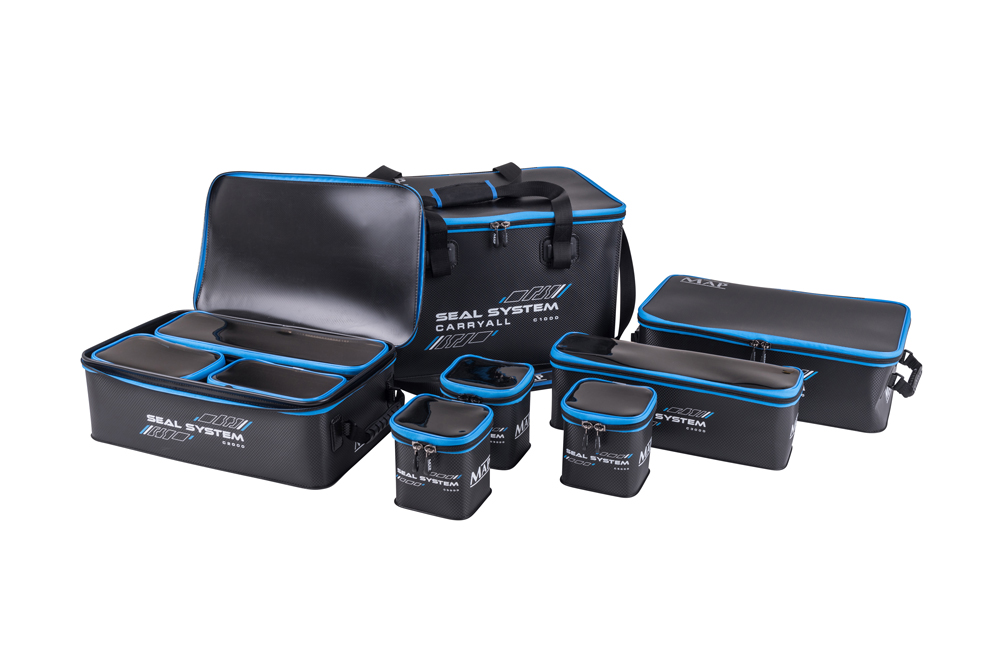 Seal System Carryall (C1000)
If you are looking for the complete tackle storage solution, then this is definitely for you!
The Carryall features a super thick, durable EVA bottom base and comes with both carry handle and shoulder strap. Supplied within are nine smaller EVA cases that enable the angler to store a whole host of items such as, seat box accessories, reels, hooklength boxes, basically anything you would carry inside a standard carryall.
With transportation in mind, the Seal System carryall has been developed to fit directly into the extended footplate of your seat box, maximising space and making transportation to and from the bank even easier.
Included within the Carryall:
2x Seal System Inner (C2000)
2x Seal System Large Accessory Bag (C3000)
2x Seal System Medium Accessory Bag (C4000)
3x Seal System Small Accessory Bag (C5000)
Size (Carryall): 55cm x 38cm x 35cm
SRP: £149.99
---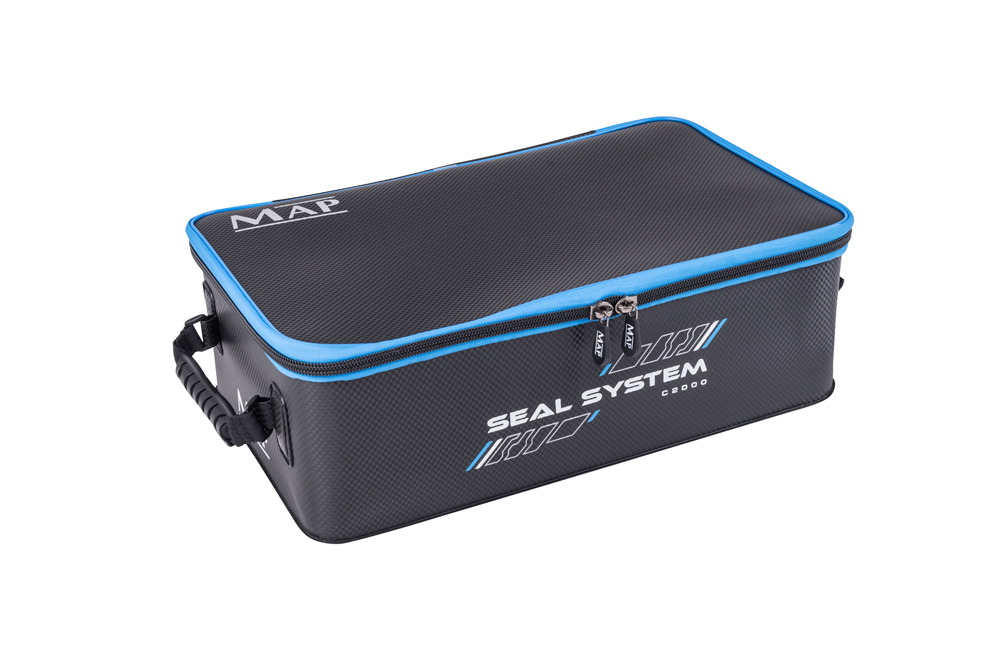 Seal System Large Storage Case (C2000)
This Large Storage Case features carry handles at either end and is designed to fit perfectly inside the Carryall. These are perfect for storing Seal System Accessory Cases within, allowing the angler to tailor the contents to meet his requirements.
Size: 50cm x 30cm x 16.5cm
SRP: £24.99
---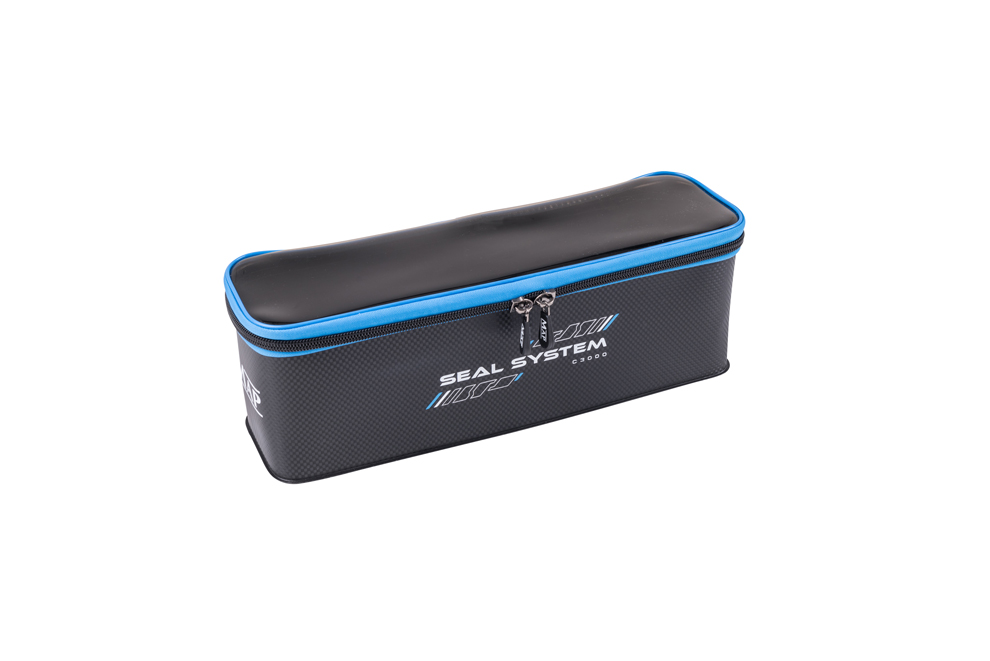 Seal System Large Accessory Case (C3000)
These long accessory bags feature a clear lid to allow the angler to see exactly what is stored within. These long accessory bags are designed to fit inside of the C2000 and are ideal for storing hooklength boxes, wagglers and other accessories.
Size: 45cm x 12.5cm x 15cm
SRP: £14.99
---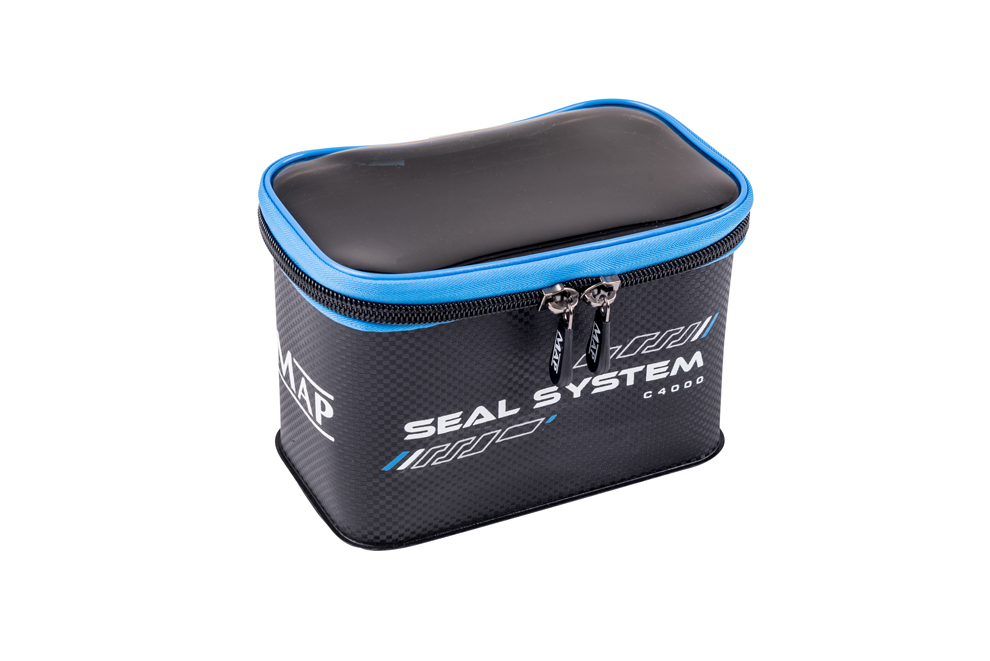 Seal System Medium Accessory Case (C4000)
The medium cases are the half the length of the Large Accessory Cases meaning two can fit side-by-side within the C2000. These are the perfect size to store slightly smaller items of tackle such as pole cups, line, elastic and or even tubs of hookbaits.
Size: 22cm x 12.5cm x 15cm
SRP: £10.99
---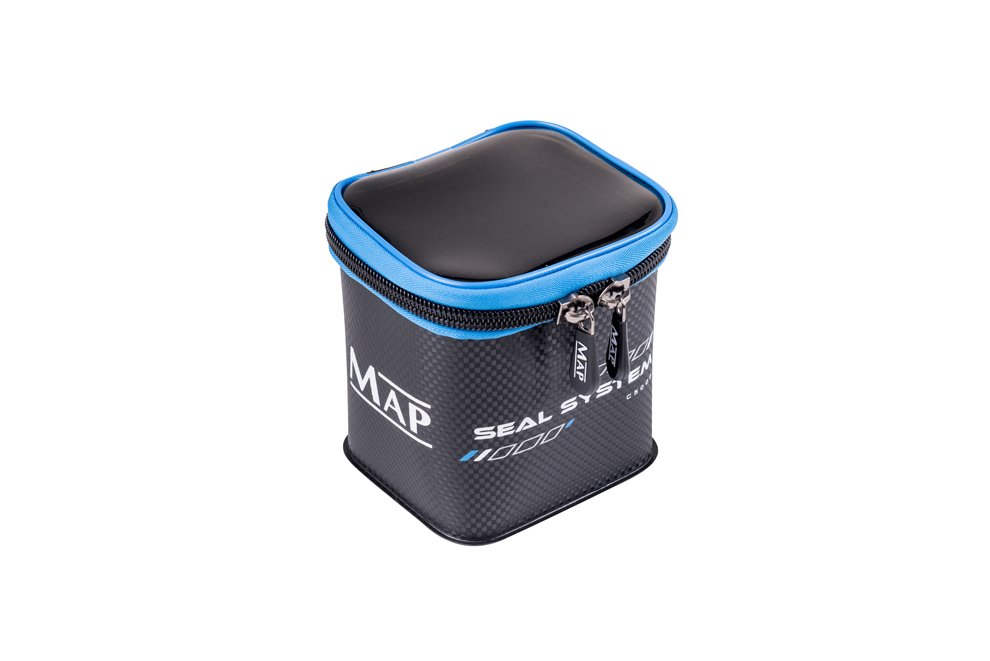 Seal System Small Accessory Case (C5000)
These are the smallest accessory case in the range and are ideal for storing items such as feeders, pots, pellet wagglers and even terminal tackle.
Size: 14cm x 12.5cm x 15cm
SRP: £8.99
---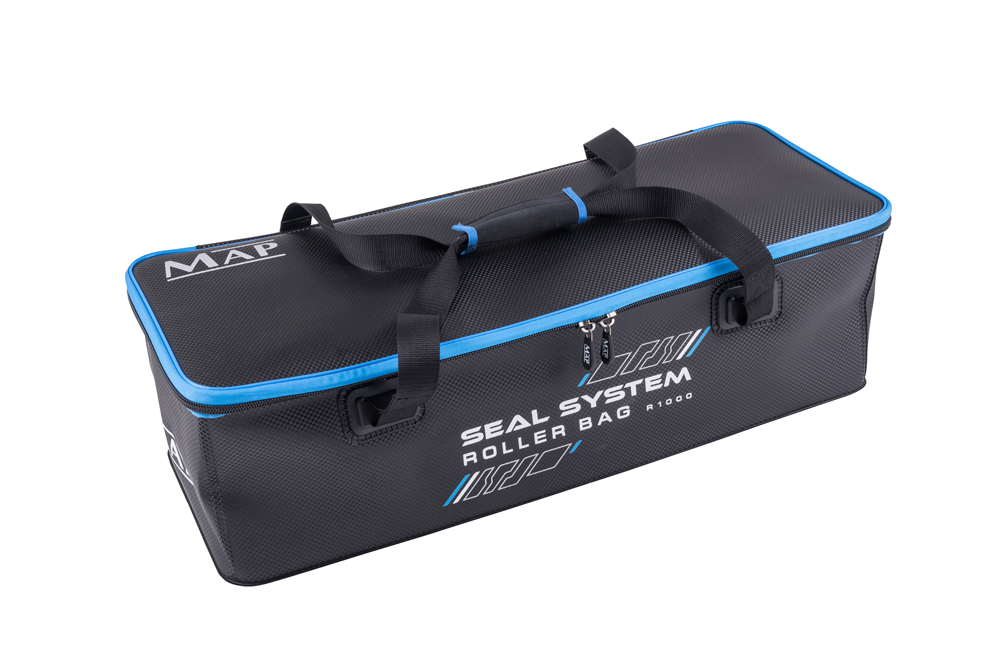 Seal System Roller Bag (R1000)
The Seal System Roller bag has been designed to accommodate pole rollers of all sizes and will accommodate two Dual Pole Rollers with ease (when fitted top and tail) along with room for seatbox accessories and even spare legs.
Size: 77cm x 30cm x 22cm
SRP: £39.99
---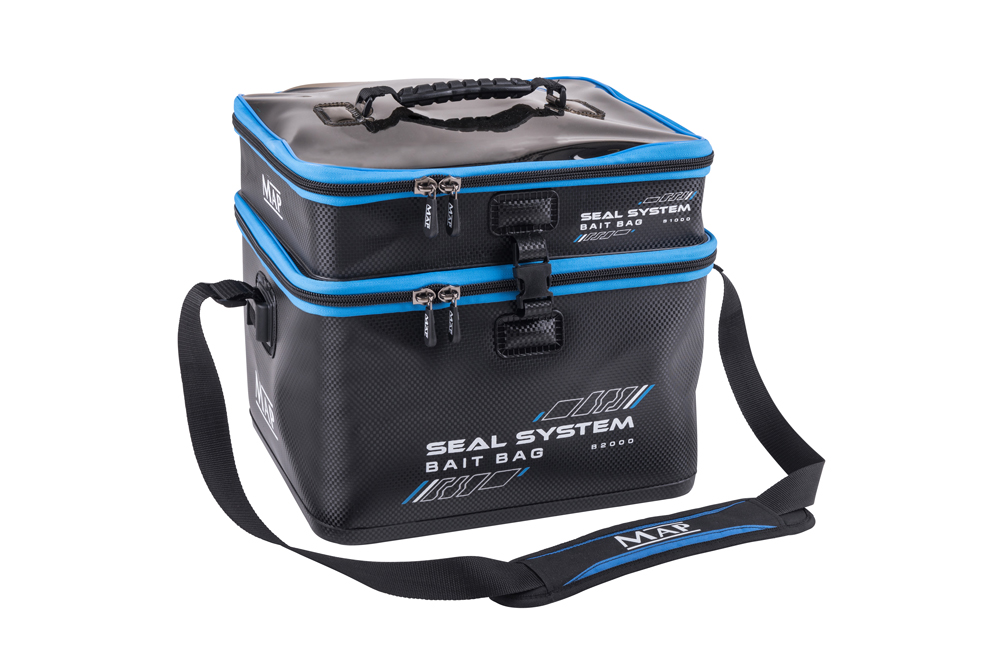 Seal System Bait Bag (B1000/2000)
The Seal System Bait Bag is a two-part bag that's been designed to accommodate all your bait storage requirements.
The larger base features a super-strong, durable base and is foil lined to ensure your bait is kept cool, even during the summer months. The upper part of the bag features a clear lid and when unclipped can be placed directly onto the side tray to house bait tubs, offering protection from the elements.
Overall size: 34cm x 38cm x 33cm
Bottom compartment size: 25cm x 38cm x 33cm
SRP: £54.99
---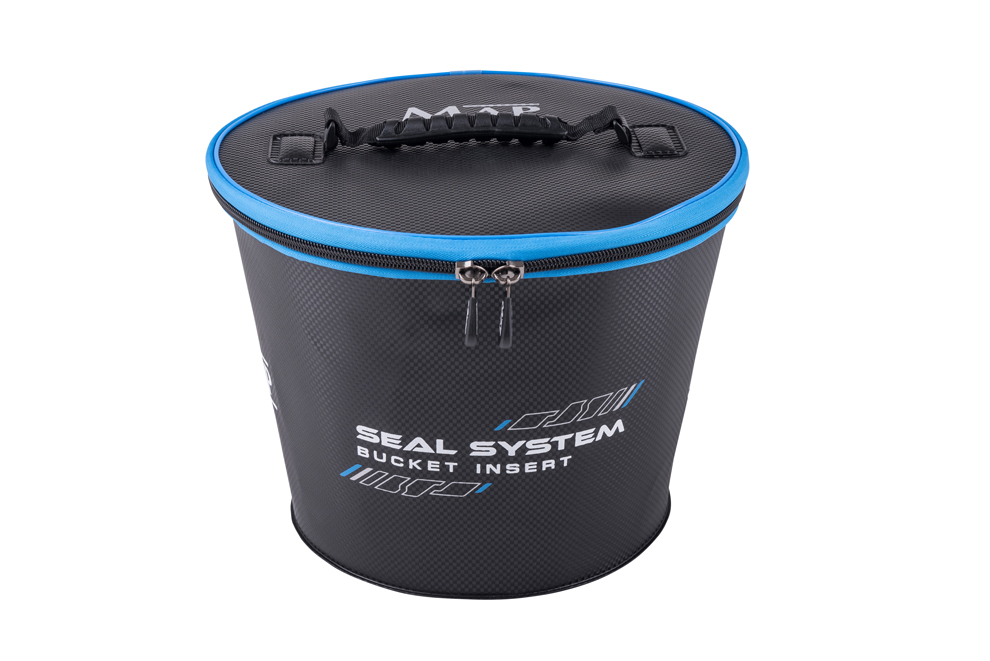 Seal System Bucket Insert
The Bucket Insert has been specifically designed to fit into most standard 25L ground bait buckets.
It can be used to store all those smaller items we tend to throw into buckets, or for simply mixing or storing ground bait in wet weather conditions.
Size: 28cm x 37cm x 28cm
SRP: £24.99
---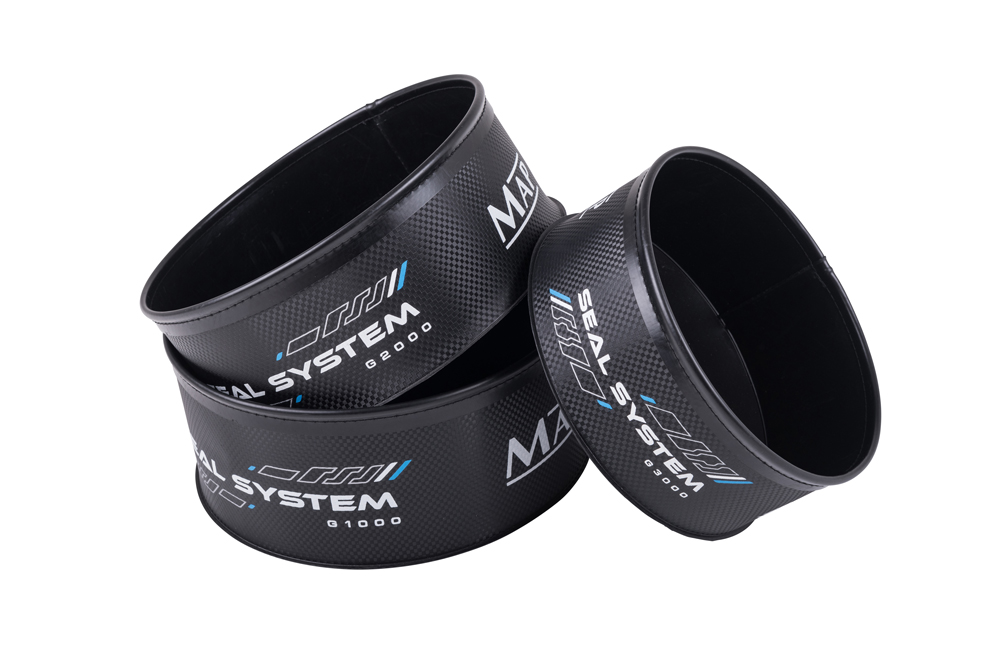 Seal System Small Ground Bait Bowls (G1000, G2000 & G3000)
These Ground Bait Bowls are a modern take on an 'old school' classic. They are perfect for mixing and storing ground bait during your session and can be easily cleaned at the end of your session thanks to the tough, durable, waterproof material.
Small SRP: £10.99 (25cm x 10cm)
Medium SRP: £11.99 (28cm x 10cm)
Large SRP: £12.99 (30cm x 13cm)