Over the past year, we have been working hard on developing a whole host of new tackle ranging from poles through to smaller items of tackle such as accessories and reels. Keep your eyes peeled as stock will be hitting shops within the next month.
2019 see's the launch of our brand new range of TKS 3G poles

First up are our brand new generation of TKS 3G poles that were, without doubt, the highlight of our recent IceTackle show. They feature advances in Japanese carbon and resins, making them stronger, stiffer, and slimmer than ever before and are set to push the boundaries even further than ever before!
Each of these TKS 3G poles comes with a full spares package, fully fitted side pullers, PTFE bushes and our brand new Competition Depth Marker Kits which feature unique depth markers,
The TKS range has proven to be a huge success because regardless of budget, any angler can buy into the range and enjoy its benefits. From budget poles through to flagship offerings such as the brand new 1001, we're proud to provide poles that stand the test of time due to their versatility. Add to that the option of buying spares that are universal across the range and it's clear to see why TKS is the pole system of choice for thousands of anglers across the UK.
RRP: Poles from £499.99
---
TKS Margin Poles

If you're into taming beasts from down the edge, these are the poles for you! These incredibly strong poles are ideal for those times when big weights are on the cards and you need something that won't let you down. They come with a spares package and our new Competition Depth Marker Kits.
RRP: from £199.00
---
TKS Competiton Depth Marker Kits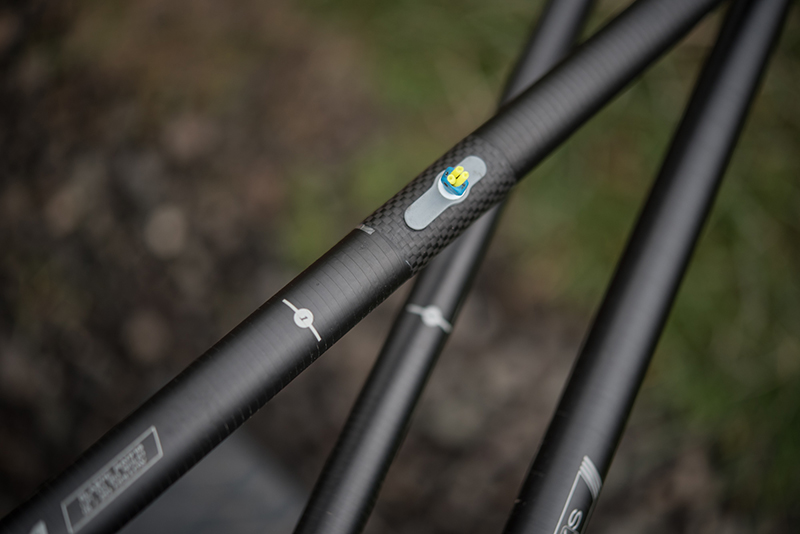 The TKS Depth Marker top kits feature a unique printed marker, spaced 12-inches apart, all of the way up the kit. This allows the angler to easily measure the exact depth they are fishing at and be able to adjust the depth they are fishing at throughout the session and still be able to quickly and easily return to their original depth.
Each kit comes supplied with a side puller and PTFE bush fitted as standard and cover the whole range of poles.
RRP: from £59.99 / £69.99 (White)
---
Dual 4500 & 5500 Reels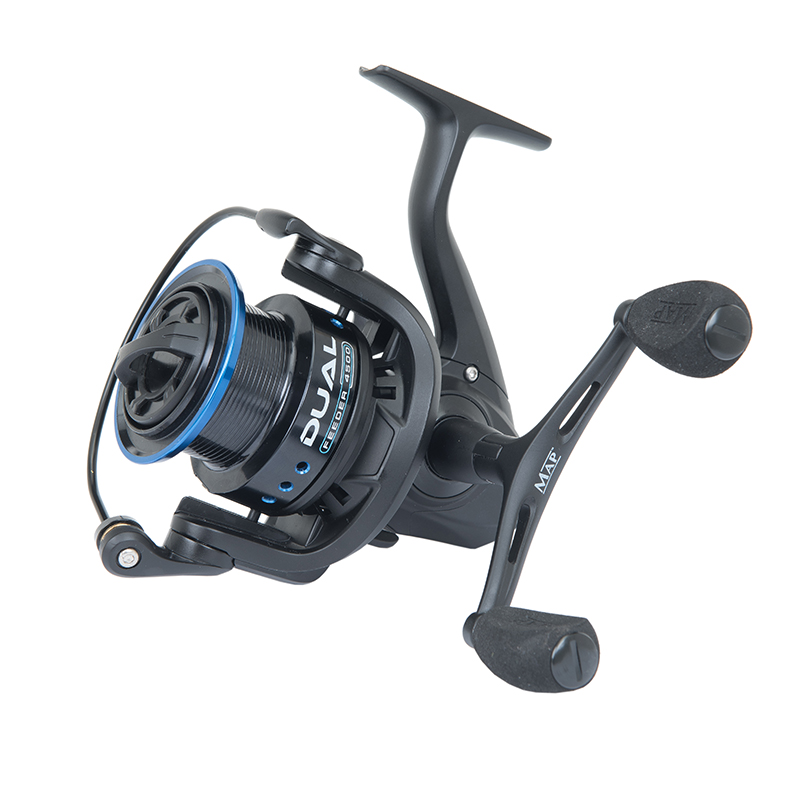 This little beauty went down an absolute storm at our trade event last week. Available in two sizes, 4500 and 5500, this reel is perfectly suited to a variety of feeder fishing applications. They feature a compact body, anti-twist roller, 6+1 ball bearings, 5:1 gear ratio and line guard that prevents the line getting wrapped around the back of the spool.
RRP: £59.99
---
Parabolix 3500X & 5000X Reels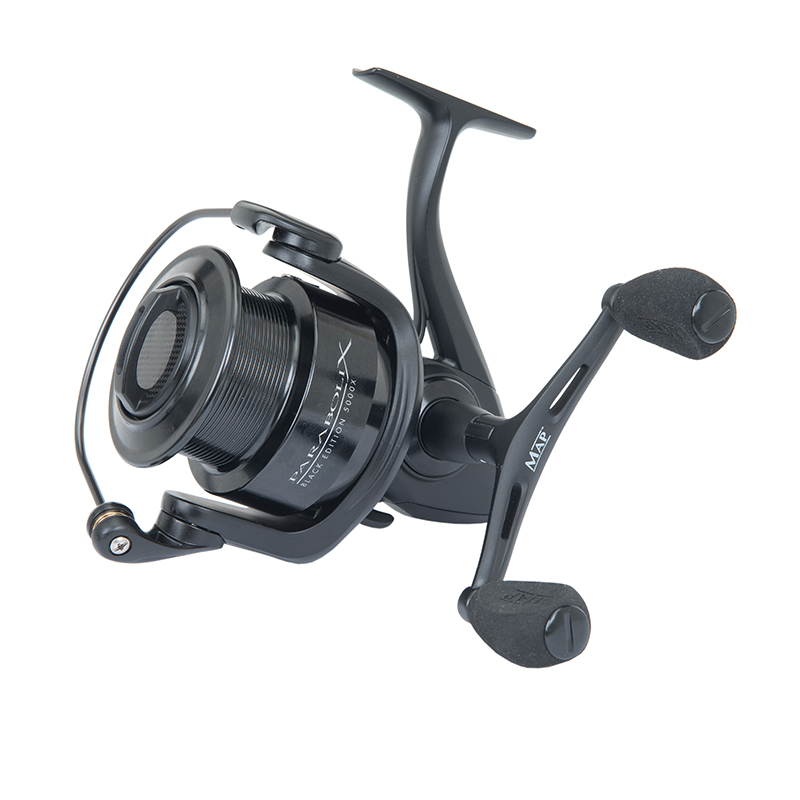 With feeder fishing becoming more and more popular we have released yet another reel aimed at feeder fishing. These Black Edition reels feature a compact magnesium body, over-sized spool, double handle, anti-twist roller, 9+1 ball bearings and a 5:1 gear ratio to help prevent hooklength spin ups.
As with all of our reels it is supplied with a spare spool allowing the angler to easily change depending on the venue.
RRP: £89.99
---
EVA Net Bags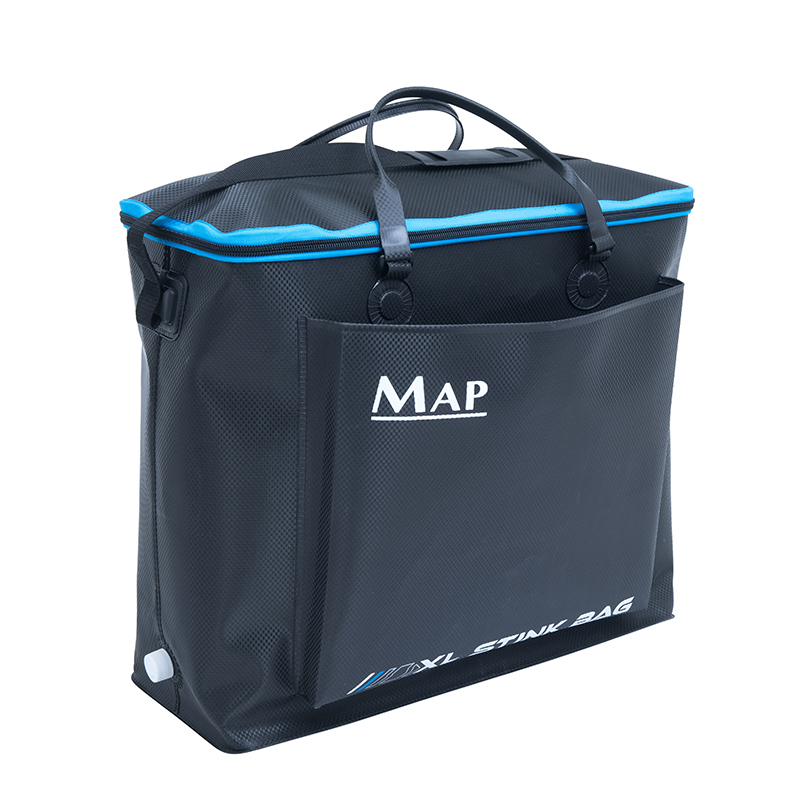 Our range of EVA luggage has been hugely popular since it's release and it's easy to see why with its waterproof design and stylish carbon look.
This year we've added two new Net Bags to the range, an XL and XXL version. These are ideal for transporting multiple keepnets and landing nets whilst also preventing your car/van getting wet after a successful session on the bank.
RRP: £45.00 / £49.99 (XXL)
---
QRS Accessories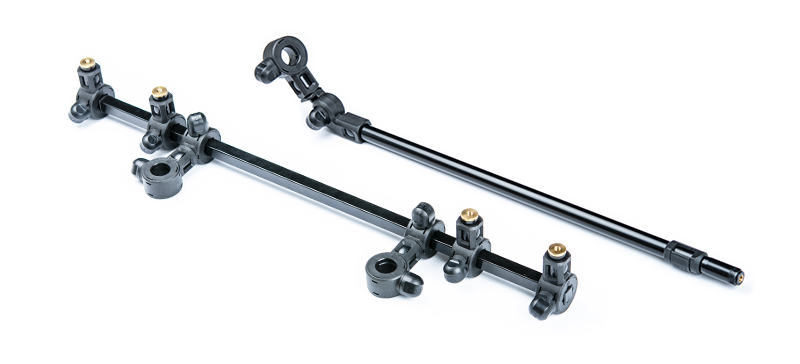 Not quite 'brand new' but these two additions were released in the latter part of 2018, the QRS Extending Accessory Bar and Long Feeder Arm.
The Extending Feeder Accessory Bar is supplied with four QRS keepnet clamps and extends from 93cm to an impressive 158cm, giving the angler room to accommodate up to four traditional keepnets or five compact keepnets or even more if you utilise our awesome slider keepnets.
With full vertical adjustment and extra-long extending arm, it makes the QRS Long Feeder Arm ideal for the river, continental and natural venue angler in mind.
RRP: £69.99 (QRS Extending Accessory Bar) / £39.99 (QRS Long Feeder Arm)