All too often match anglers find themselves falling into the mindset of fishing only for carp and F1's and on the majority of venues this is what you need to target to win, but there are of course exceptions to the rule and todays exception comes in the shape of the glorious Lake John Fishery nestled away in a leafy suburb of Epping forest. Although the water is home to carp well over 40lbs, it is the bream that are the main target in the matches and 100lb bags are commonplace. We joined the latest addition to the MAP team and back-to-back Fish'O'Mania finalist Jason Collins to look at how he tailors his approach to build a weight of these slabs! Jason was already catching a few from peg 37 as we arrived, so we first thing's first, how did he start the swim?
"Well, I kicked off the swim by feeding 3 balls of groundbait on each line with plenty of chop worm in" Jason confirmed, "The mix was a 50/50 mix of sweet fish meal groundbait and a F1s dark, the later being used really to just change the colour and make the mix a bit darker which is something I like to do when feeding chopped worm. In addition to this I like to make the mix as heavy as possible to get it down on the deck and avoid smaller fish being attracted into the peg making it a nightmare trying to get through to those bigger bream!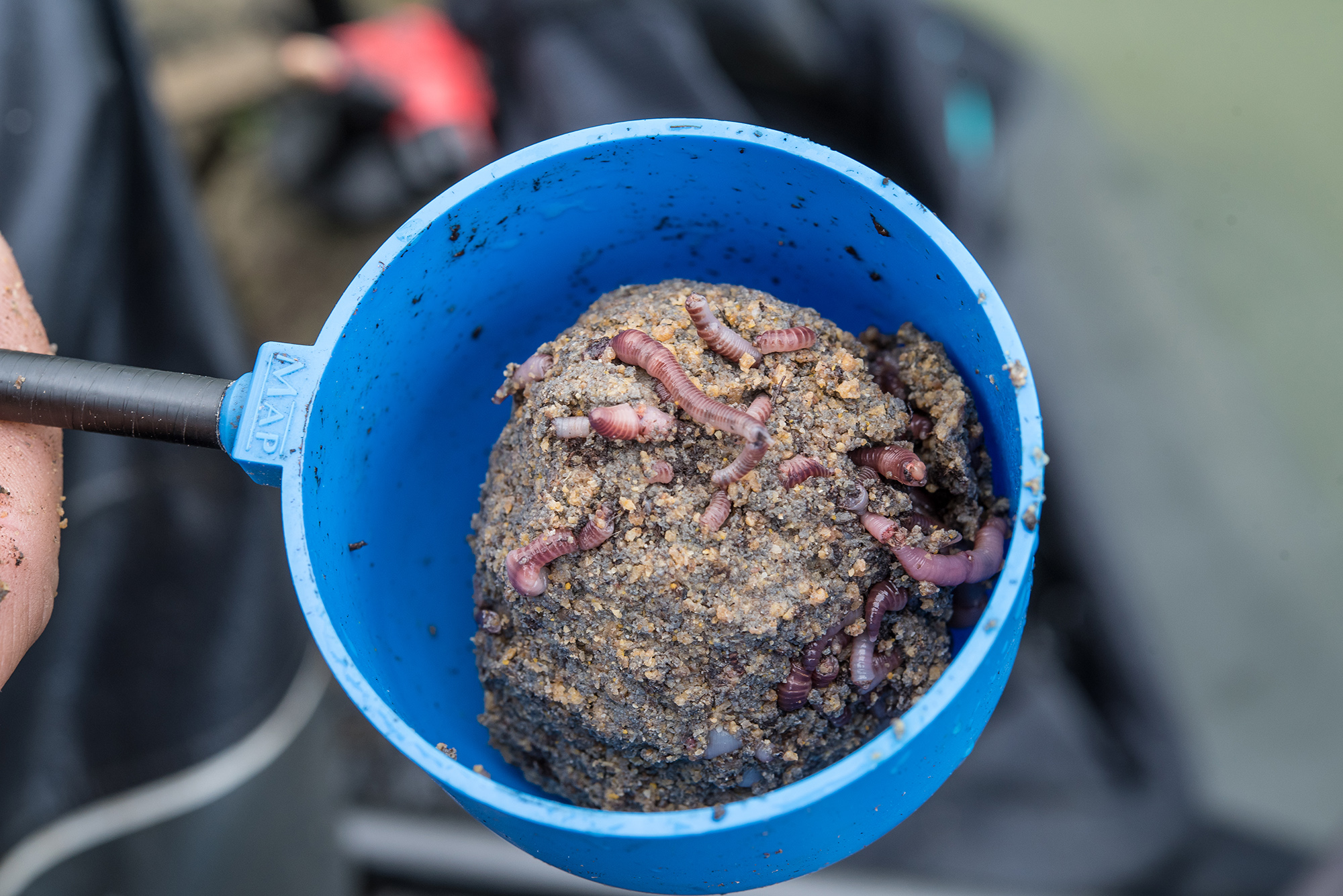 I've gone for a simple two line approach today with my short line being around 6m then another at 13m both baited exactly the same way." Starting on the shorter line at 6m, it didn't take long before the float started going under, initially with roach and smaller skimmers. "It's nothing to worry about at this stage" he comments as another roach is quickly netted, "More often than not these smaller fish will be the first to the bait so you have to work your way through a few before the bigger ones arrive."
The bites continue and the first 'proper' skimmer of the day slips into the keepnet, shortly followed by a couple more of a similar size before the line goes quiet. Jason doesn't seem to concerned though, "I knew this was going to happen at some point due to the way I'm feeding, I didn't want to be pinging free bait over the top as this would only attract a load of smaller fish into the peg which isn't what we want! I'll fish over it until I hit a quiet spell where the bites stop and then top up with two more balls as we did at the start of the session. Drop onto the other line for a bit, which gives them time to settle down over the bait again. By having my two lines I can bounce between them during the day, always having an area which has been recently fed and rested which is key to building a good weight."
Having topped up the swim, we managed to drag Jason off the box for a few minuets to quickly run through his rigs for the day… "I've kept things really simple today, in fact I've only set three top kits up! I've got lucky in the fact I've got the same depth on both lines! The main rig for the day utilizes a 4x14 MAP WD3 float, the wire stem is idea for keeping everything nice and stable in the wind but it still has a nice fine 1mm bristle which is perfect for this sort of fishing. That is set up with a 0.16mm Power Optex mainline and a 0.13mm hooklength with an ever faithful size 16 Kamasan B911.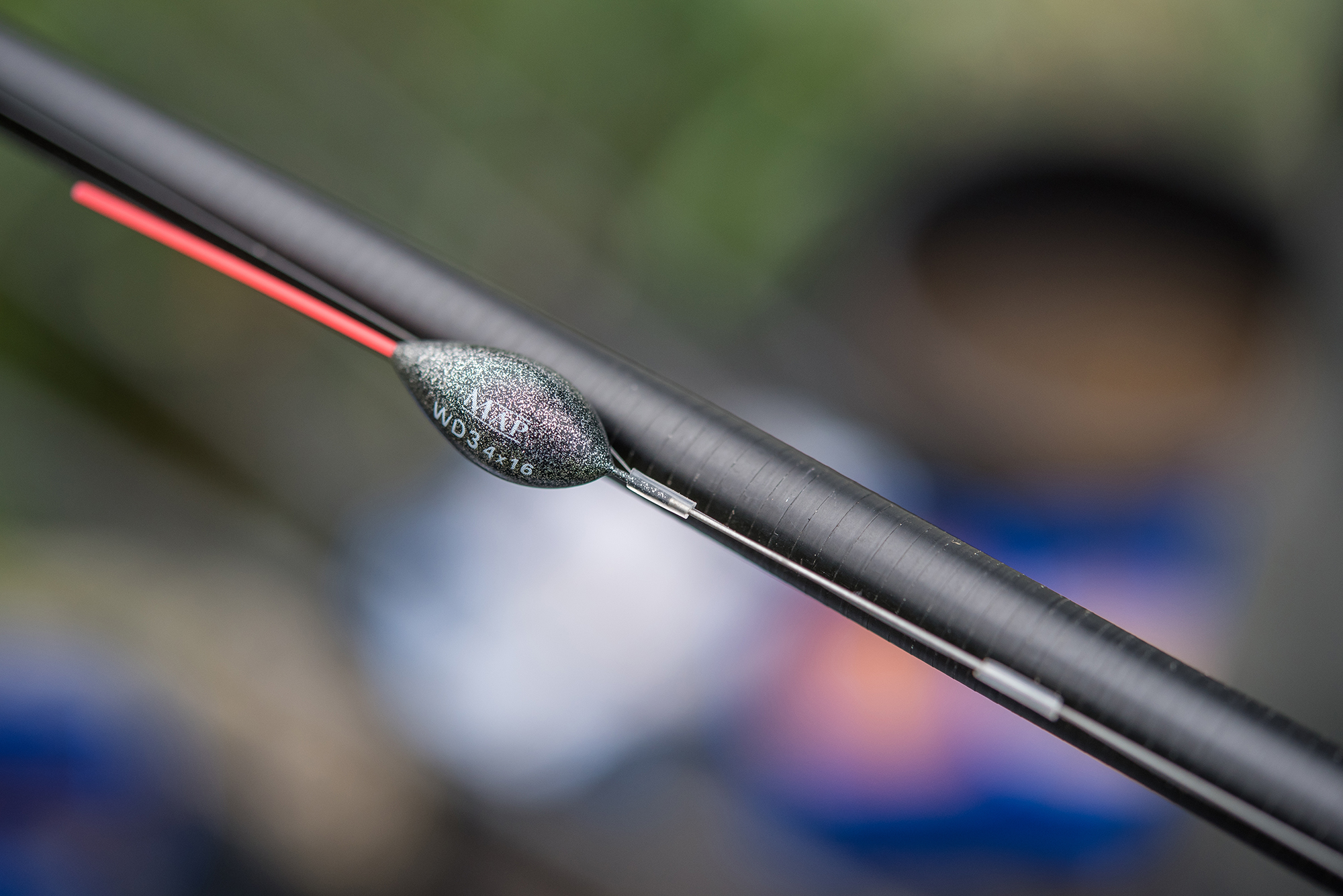 Next up was again a WD3 but this time in a 4x16 and everything else was kept exactly the same except for the shotting, a traditional bulk and two droppers on the 4x14 and a double bulk on the heavier rig. The reason for setting up both is twofold, firstly should the wind really get up I can get the bigger float out and really anchor the rig in place but it can also come into play if you are getting pestered by smaller fish, with the added weight you can bomb your hookbait down avoiding the frustrating situation of your float not settling and a 3 dram roach appearing on your hook! The final rig was incase they decided to come up in the water which can happen here, this time a 4x12 ISF2 set around two and a half foot. Elastic wise is the yellow MAP Twin Core which is a 5-8, lovely and soft on the strike so even the smaller silvers aren't bumped off but more than upto the job of landing these slabs."
As the day wore on, the short line started to come on really strong and Jason ended up concentrating his efforts here, although it was obvious he never let his long line waste away, keeping it topped up should this line suddenly die. The feeding on the short line also became more regular, it was apparent you would get a few better stamp fish, and then as soon as he landed a smaller roach or skimmer this would be the sign to top up the peg. Each time this would bring in a few better fish and he was quickly building up a big weight!
This routine continued for a good hour before things changed again. "It's obvious there are still plenty of fish in the swim but I've stopped getting the clean bites I was getting before, I've foul hooked a few too which is telling me they probably want to come shallow." With that Jason start loose feeding a few cubes of 6mm meat by hand over his short line. "Let's see what happens now" he grins "It's not a method which works on every venue or on every day, but if they are up for a feed shallow it can go mad!" After a couple more feeds he grabs his shallow rig, impales a 6mm cube of meat onto the size 16, lays the rig in and almost straight away a small roach hangs itself. "Not really what we're after" as he quickly swings it in and re-baits the hook "but we have in effect started a new line, albeit at another depth rather than distance so it can take a bit of time to build it up again."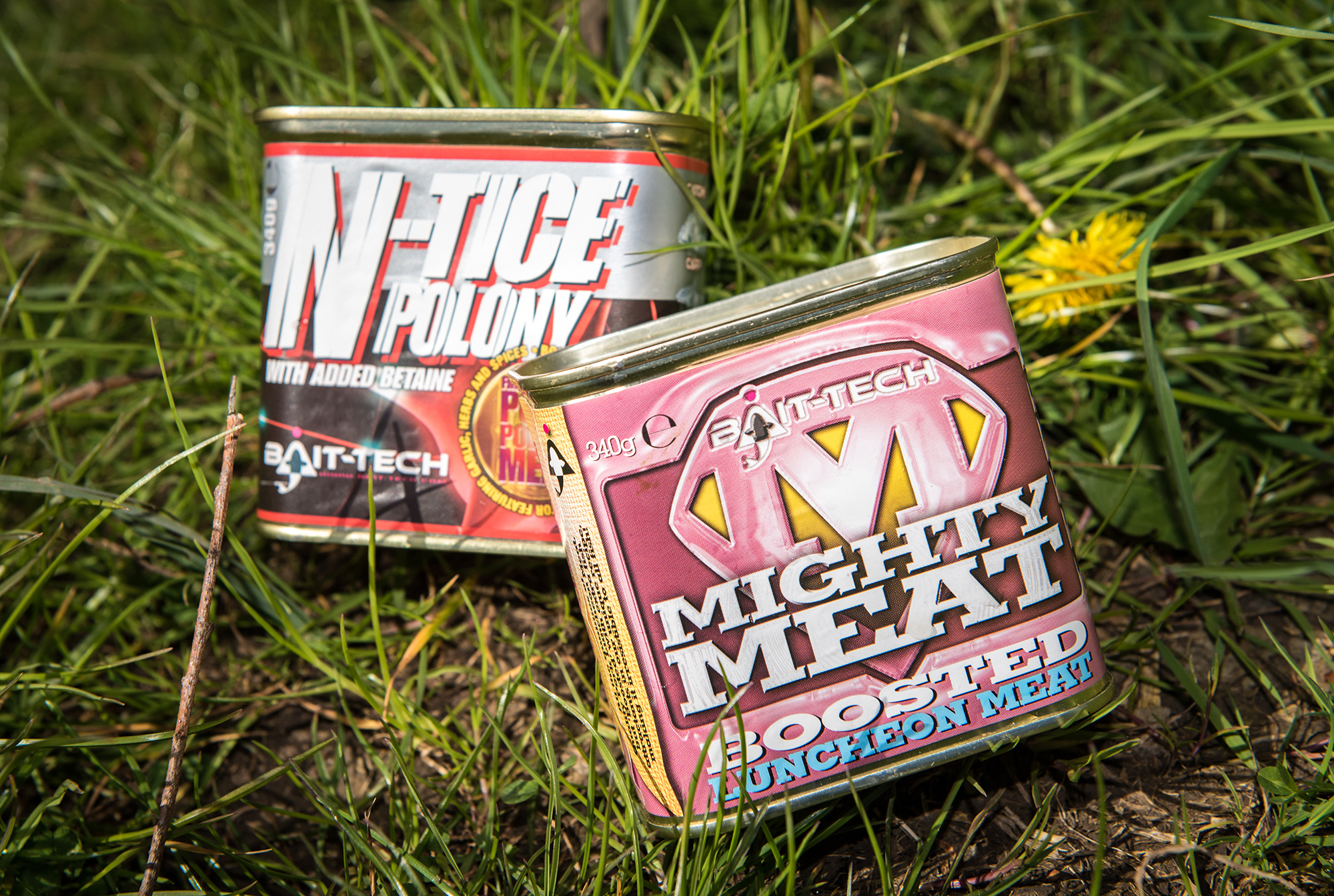 He continues this routine of feeding around ten cubes of meat then laying his rig over the top, more often than not the float shot straight under. As we began to wonder if the better fish would ever turn up on this shallow line, our questions were eventually answered as the float shot under and a 4lb bream almost instantly launches itself out the water doing it's best dolphin impression! "This is the only problem targeting them shallow" He smiles "for some reason they go from a sedate fighter into a tarpon like beast! All you need to do though to avoid losing them is keep a light tension on and follow them with the pole. If you pull too hard in the wrong direction you can end up pulling hooks and really end up in the mire!"
This signaled the start of a couple of hours of what can only be described as bream carnage! Almost every drop resulted in a slab in the net. By fishing a nice strung out shotting pattern, in this case 5 number 11s, the bream would follow it down with most bites coming just as it settled, more often than not hooking themselves.
"Well what a day that's been! We've just put back well over 100lb of bream and to be totally honest it's been great to fish for something other than carp after a busy spring! You can really build a weight up by always having another area in your peg rested and fed, to minimize the amount of time sat there and catching nothing which can really cost you. Let the fish tell you what to do and feed according and you won't go far wrong."